Meet Harvey Young, Chiropractor and IM Practitioner
Reinventing Natural Healthcare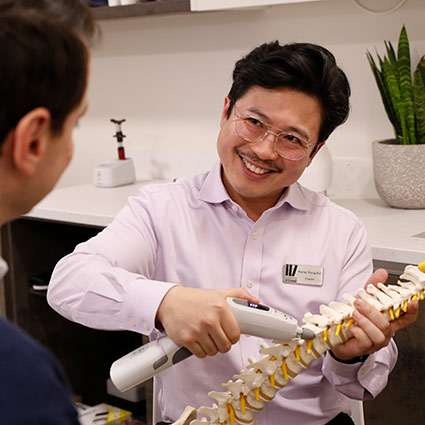 When it comes to natural wellness, Harvey takes a different approach—because he's seen it work again and again. He's passionate about helping patients adopt a healthier, happier, and more balanced lifestyle. Harvey goes beyond basic adjustments to provide a wide range of health services for all ages.
He never tires of educating people about how to take charge of their health. Every changed life gives him another reason to keep giving his best for his Soho patients.
The Education and Experience You Need
As a qualified Doctor of Chiropractic and IM practitioner, Harvey is skilled in a wide range of therapies and services. He specialises in using the research-based chiropractic technique called the Activator Method® and has been a featured practitioner in Activator Methods International. He is also proficient in mind-body physical therapy and has multiple qualifications in integrative medicine, therapeutic laser, clinical yoga, foot function, hyperbaric oxygen, personal training and group fitness training. Harvey has over 2 decades of experience as an independent healthcare practitioner. He has travelled the globe delivering world-class holistic care, mind-body rehab, physical training, and posture therapy.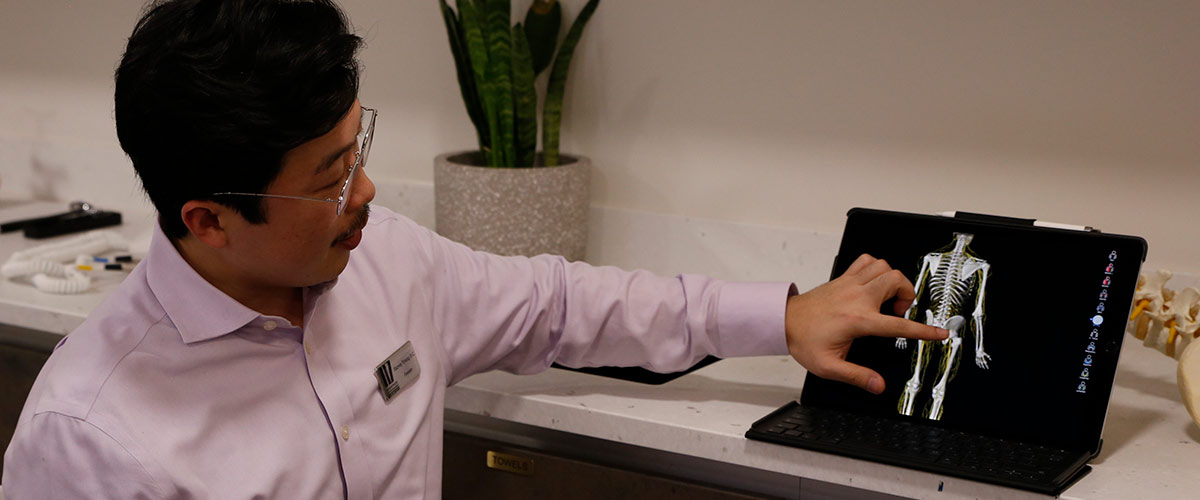 Diverse Skills and Specialties
Harvey founded Harvey Young Advanced Holistic Therapy with a vision for providing comprehensive pain relief, maintenance and wellness care, and sports care. His attentive whole-person approach sees people as not just physical bodies and provides evidence-based therapies used in conventional and natural or complementary medicine.
His expertise covers the full spectrum of neuro-musculoskeletal healthcare, from spinal conditions and chronic joint problems to acute soft tissue injuries, muscle damage, and wound healing. In addition, Harvey can help you to live more healthily through his integrative health approach and lifestyle consultancy. If you need healthcare, Harvey is here to help. He has provided pre- and post- operative care and worked with many clients through Mind-body Movement Therapy. He also has experience in posture realignment and lymphatic support.
A Lifestyle of Health
A wellbeing aficionado, Harvey walks the walk when it comes to whole-person healthcare. He leads a healthy lifestyle and engages in regular maintenance care. Outside of work, he enjoys spending time on personal development and engaging in activities, however small, to bring positive changes to the world.
Join Our Wellness Community Today
We love helping people to find the least invasive and more natural path to good health. Let us turn your story around. Contact us and schedule an appointment today.

Harvey Young, Doctor of Chiropractic & IM practitioner | +44 (0) 20 7193 6272