Chiropractic Care in London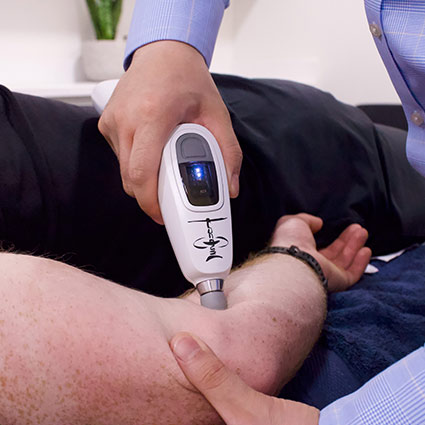 Holistic chiropractic care uses specific corrective forces to restore the balance in your body to address problems such as lower back pain, neck pain, extremity problems and sciatica. At Harvey Young Advanced Holistic Therapy, we take a different approach, using a low-force direct technique that works with your body to make the healing process tranquil and smooth.
Introducing London to a Smoother Experience with Activator Methods Chiropractic Therapy
If you picture harsh bone cracking when you think of chiropractic, you're in for a whole new experience. Many common manual adjustments can be rough on the body as they require neck and back cracking, and often raising concerns over possible injury and discomfort. Harvey Young uses a more sophisticated technique to yield positive results without compromising on safety. We're proud to be one of the first clinics in Soho and Liverpool Street to implement the official Activator Method® popular in other countries. This respectful technique utilises a step-by-step methodology to first identify a patient's problem, and then determine precisely where, when (and when not) to make the chiropractic adjustment. Structural realignment is then completed using a high-speed, low-force chiropractic instrument to give accurate adjustments without forceful jerking or pushing. Many patients appreciate this comfortable experience that gets the job done without compromising their safety. One of the reasons why our technique is safe is because our patient's neck and lower back is kept in a neutral position; there is no turning or twisting while the adjustment is being delivered. The Activator Method chiropractic therapy is beneficial to paediatric, geriatric patients and even professional athletes because of its gentle yet targeted approach. The Activator technique and its high-speed, low-force instruments all have underdone many clinical trials to measure its safety and efficacy, and the supporting research lends itself to referrals by physicians and other healthcare providers around the world.
Restoring You to Proper Balance
The nervous system guides the muscles to move properly, stabilising the bones. Issues in any one of these overlapping systems cause dysfunction in the others. Tight muscles cause pressure on the joints, leading to stiff and tilted vertebrae in the spine. If misalignment isn't addressed, your body automatically re-tightens the muscles to slow down the damage. We also care for muscles and soft tissues using our Mind-Body Movement Therapy. This exercise-based approach enables your muscles to support the joints so they can move smoothly and fluidly.
Our care addresses all of these issues by accurately locating and correcting imbalances in your body. Session by session, your joints, muscles, and nervous system will naturally re-adapt to normal functioning.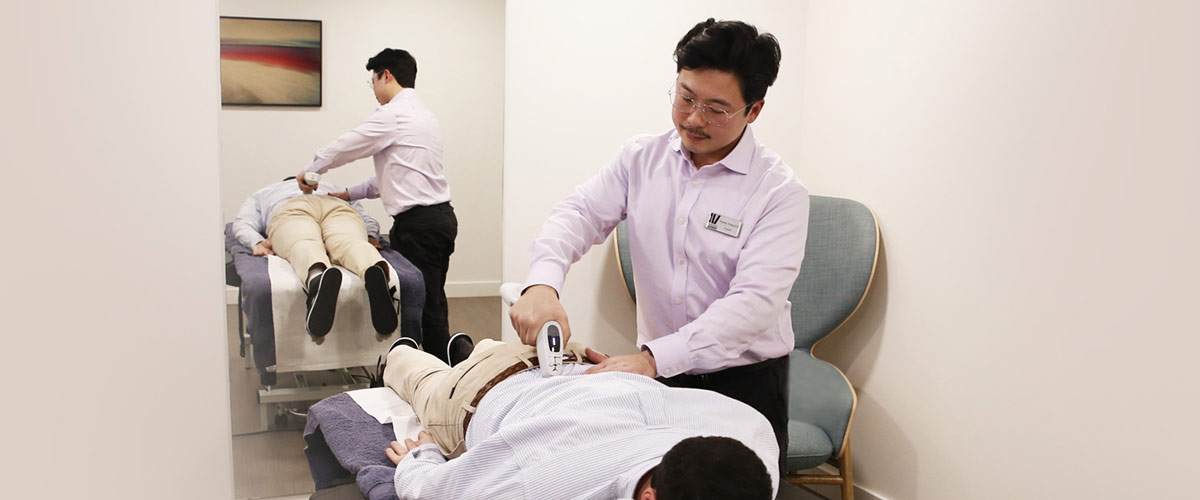 Benefits for Every Age
Our care gives more health benefits than standard chiropractic, not less. We help reduce pain, care for chronic conditions, prevent future health problems, and boost athletic performance. Patients of all ages choose us for care, like teenagers wanting to take their workout to the next level and older people looking for relief from daily aches and pains.
Conditions We See
A symptom in one place often points to a problem that started somewhere else. We start with careful assessment and diagnosis to make sure we're tackling the core problem. Conditions we commonly see include:
Aches and pains
Back pain
Posture Issues
Headaches
Hip pain
Inability to relax
Joint pain
Mechanical neck pain
Muscle imbalances
Muscle spasms
Sciatica
Herniated Disc
Shoulder pain
Sports injuries
Craniosacral
Getting the Job Done Right
Realignment is a gradual process. It's worth the time it takes. Picture a dentist pulling braces too tight. Trying to achieve results too quickly ends up causing damage. Just like your teeth, your bones and muscles are always moving, so it's essential to patiently follow the protocol as your body adapts to change.
Your body has 206 bones and over 600 muscles. It's easy for one of them to get out of place. We're meticulous in checking everything from head to toe. Realignment is a dynamic process. We work with your body to keep you in the proper position even after the pain is gone.
Invest in a Future That Feels Good
Don't wait for the pain to bring your life to a sudden stop. Make wellness a priority by booking your appointment today. CONTACT US

Chiropractic Care Soho, Liverpool Street | +44 (0) 20 7193 6272